How To Stop A PC Going Into Sleep Mode
When a computer goes into sleep mode, it disconnects from the internet. As our service is internet based, the work PC must not be in sleep mode in order for it to be accessible remotely.
This guide will show you how to stop your PC going into sleep mode, so you don't experience this issue again.
Ensure you are on the work PC that you access via Away From My Desk
Go to control panel and then select 'System and Security'.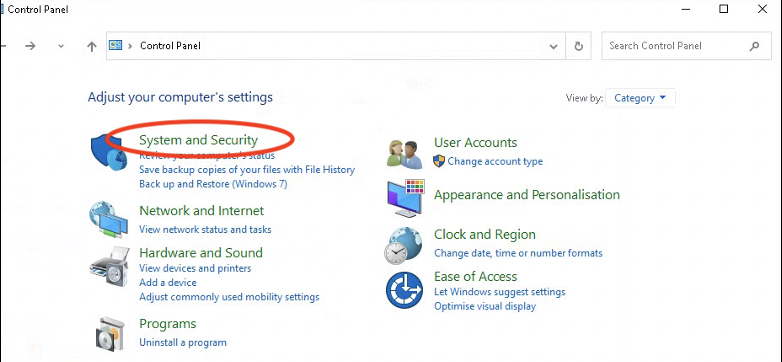 Then select 'Power Options'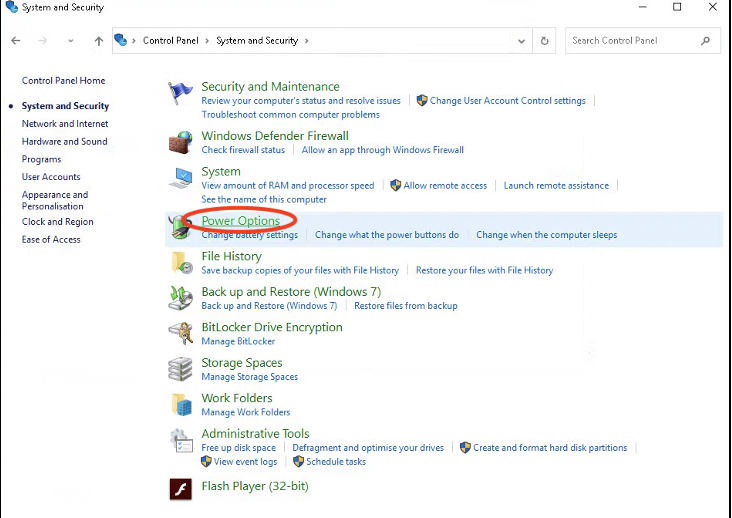 Then select 'Change When the Computer Sleeps'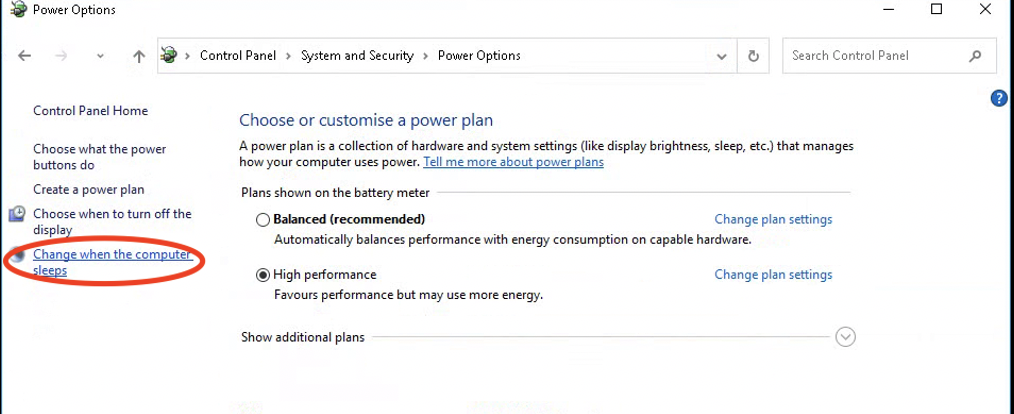 Then next to 'Put the computer to sleep', change both options to 'Never' and then select 'Save Changes'.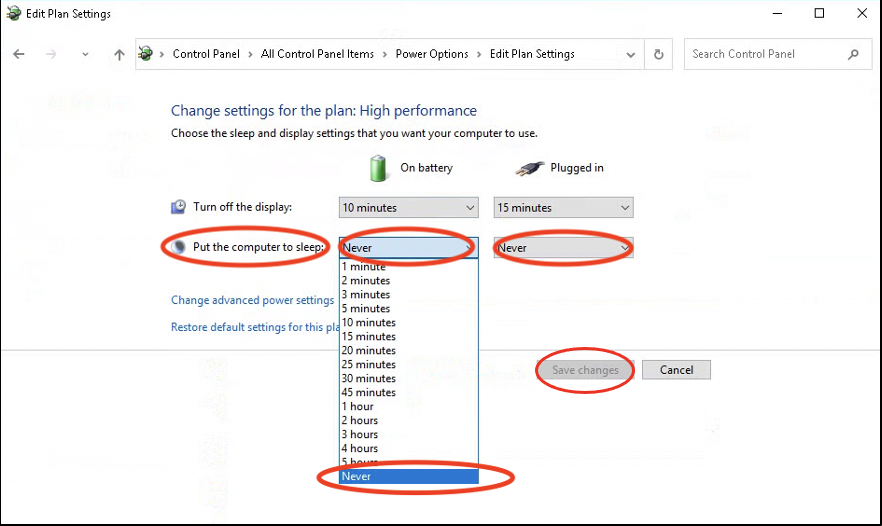 Go back to the 'Power Options' page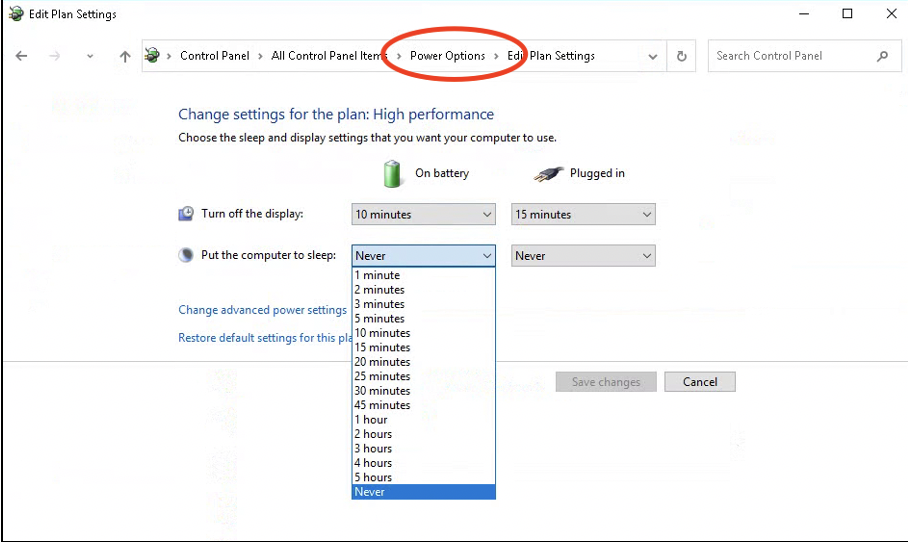 Then whichever plan is currently in use (the one with the dot ticked is in use; in the example below 'High performance' is in use), select 'Change Plan Settings'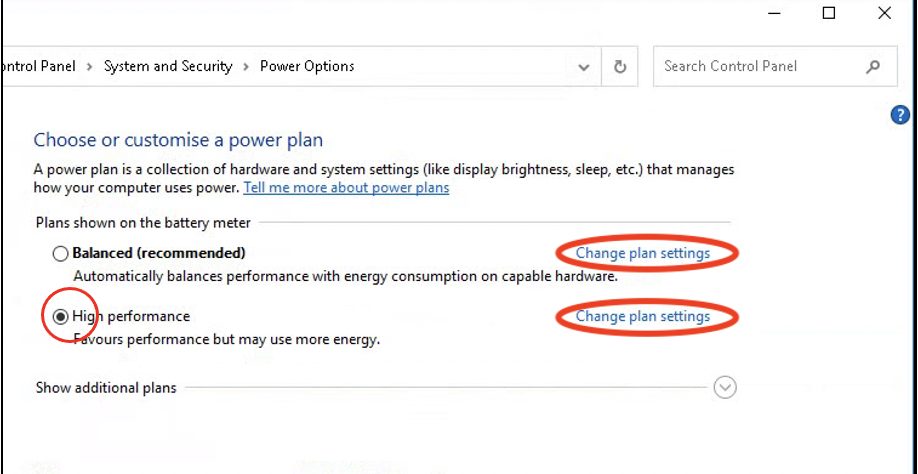 Then select 'Change Advanced Power Settings'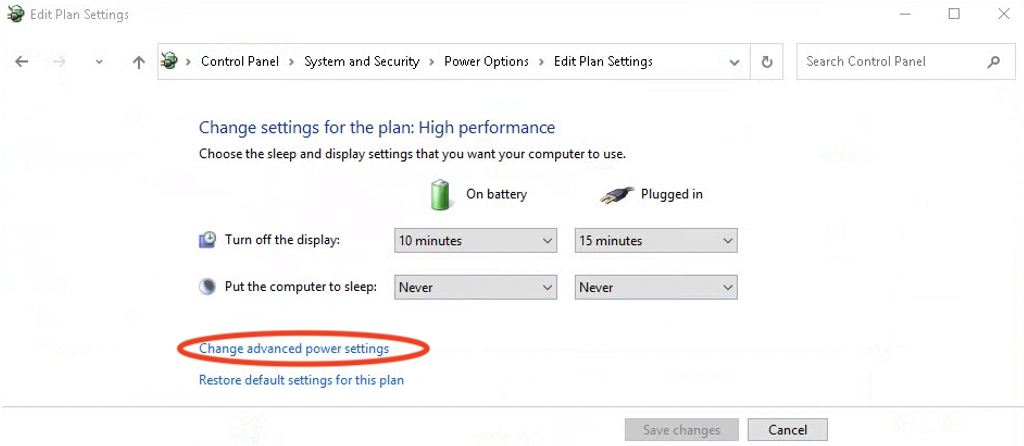 Where it says, 'Hard Disk' 'Turn Off Hard Disk After' change this to '10000000' and click 'ok'.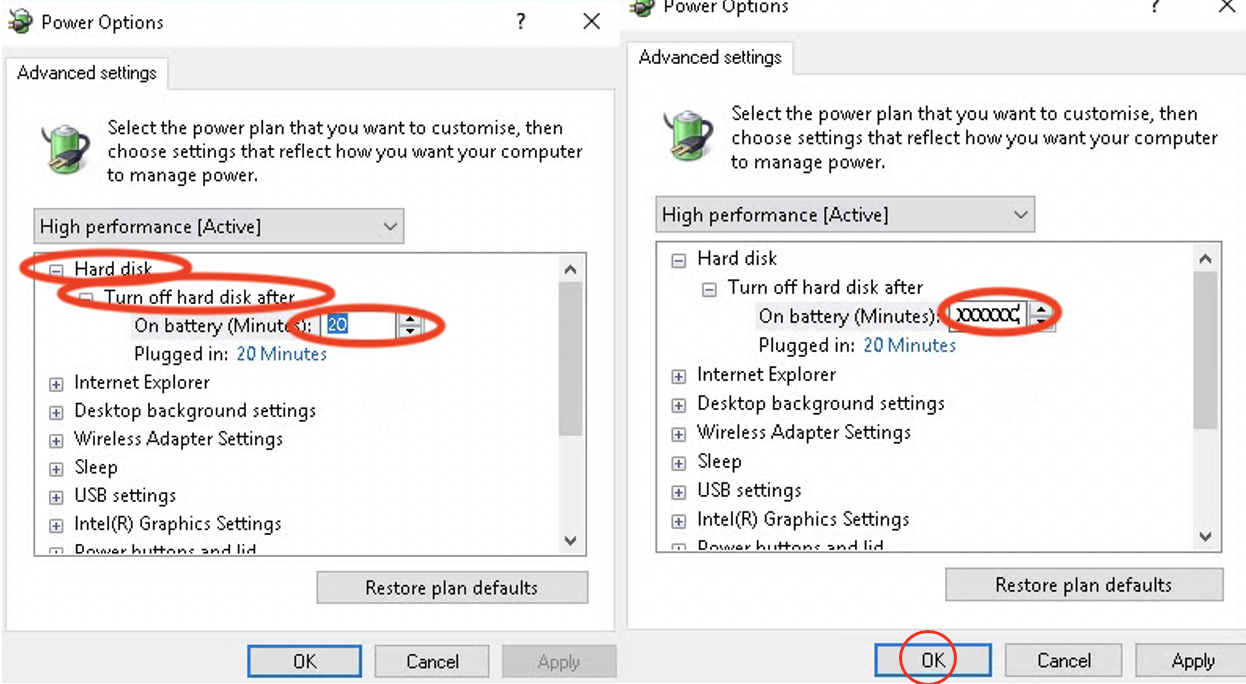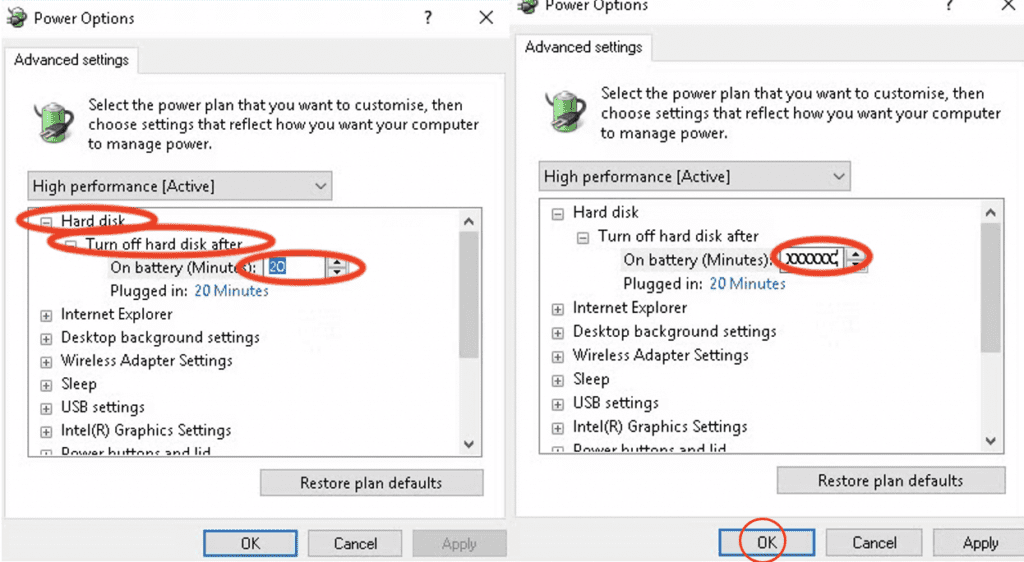 Your PC should now never go into sleep mode!