How Do I Restart My Work PC From Home
You may need to restart your work PC from home for many reasons. This guide will show you how to do that. 
After you have entered you windows login details, you will reach the dashboard; this is where you can restart the work PC.
Click on preferences; there are two places you can do this.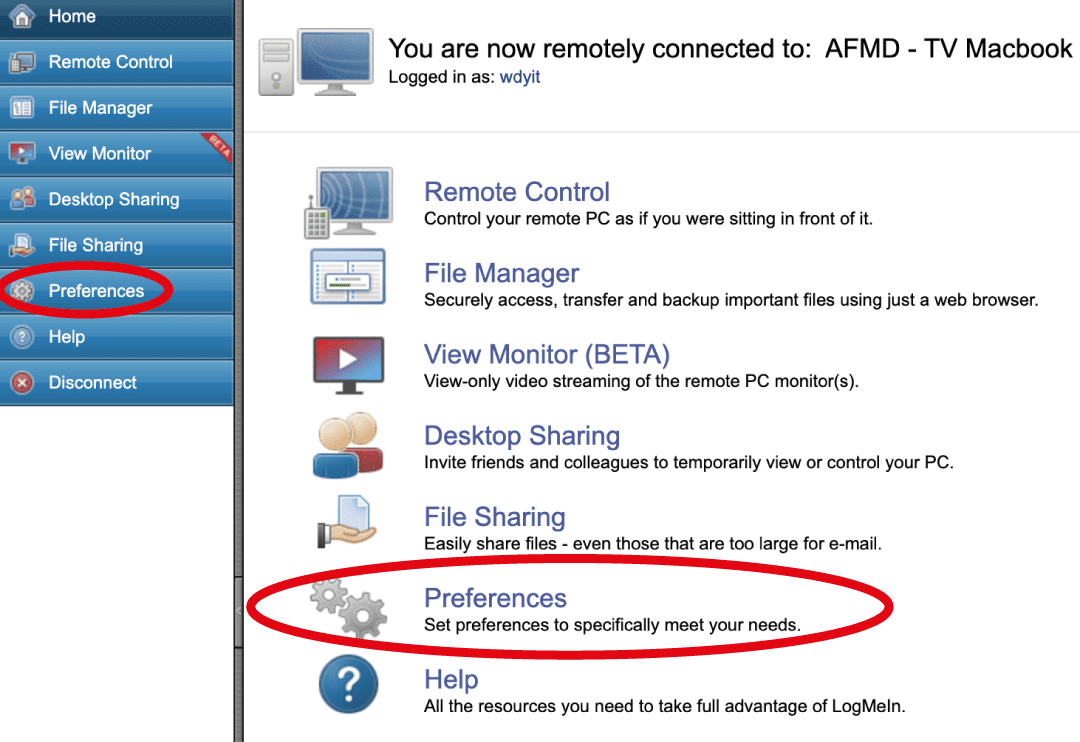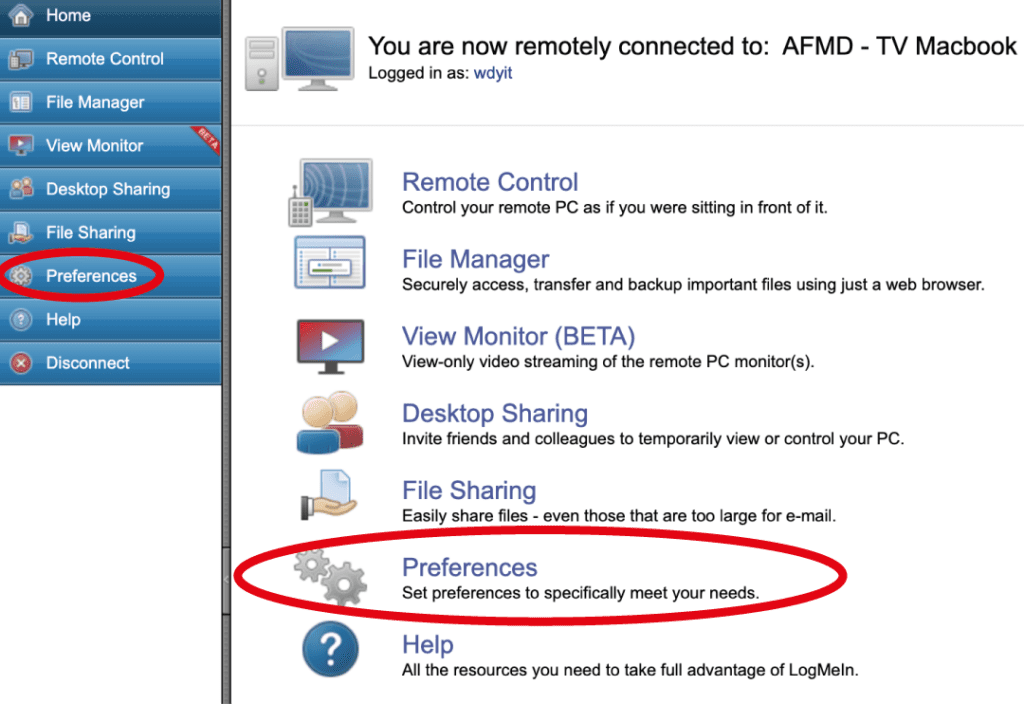 You then need to click on the 'advanced' tab.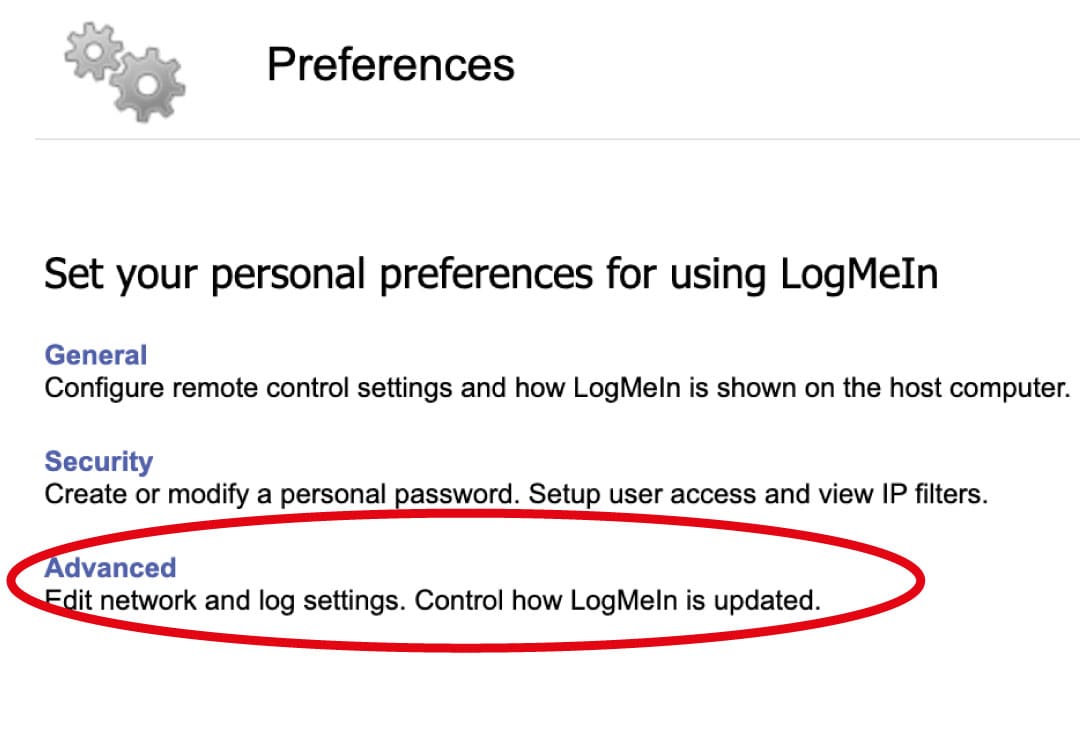 You then need to click 'Reboot Options'.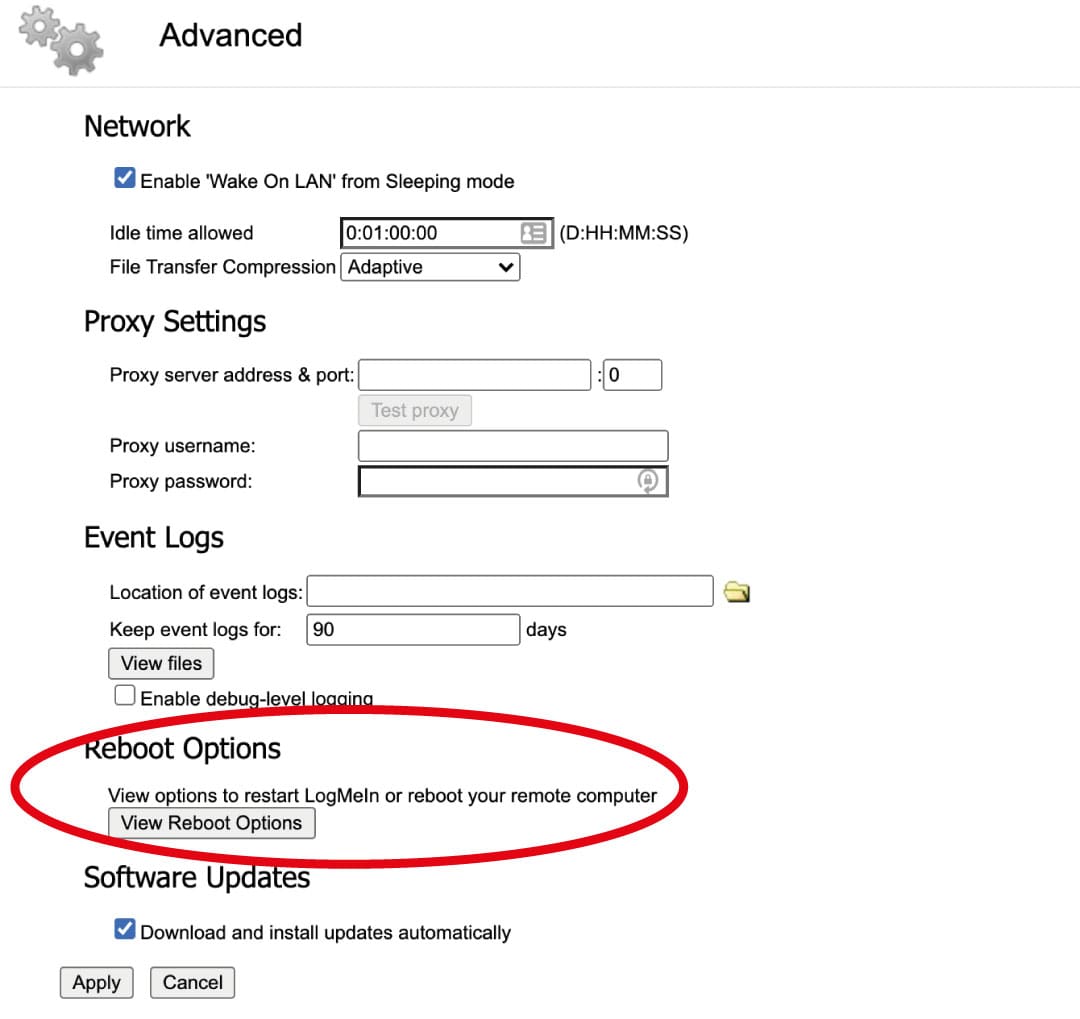 You then need to click 'Hard Reboot'. This will perform a complete restart of the work PC and the LogMeIn control panel.


You will then need to close this page and wait around 5-10 minutes to start the login process from the beginning at the login portal.